Description
A get-up-and-change-the-world training!
"My family has especially noticed big changes in me since yoga training… I am more focused on my life goals, confident that I can make change happen, and patient with my loved ones." -Sarah Evanschwartz, MFY Graduate
Why MFY?
Safe, nurturing, non-competitive environment
Challenging, empowering, high-energy
Small groups for maximum impact
Passionate, dedicated trainer
Teaching-centric (daily teaching with feedback)
Daily practice
Purposeful, impactful conversations, we dig deep!
Break down your walls and break through to yourself
Stand out as a unique teacher, not a copy of other teachers
Growth and transformation guaranteed!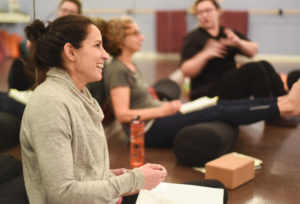 What will I learn?
Pose breakdown and alignment
Pranayama
Meditation
Anatomy of the gross and subtle body
Ancient yogic philosophy and how to live your yoga
Communication techniques to empower and inspire your students
To teach a unique 60 minute Power Vinyasa class that draws a crowd
Create and lead a workshop
Create a lucrative yoga business
Confidence in yoga, as well as the rest of your life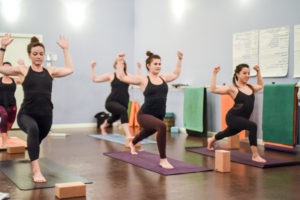 Am I ready?

You should apply if you:
Love yoga and can't wait to learn more
Are already a yoga teacher and are interested in growing both in yoga and personally
Are eager to learn about yoga, life, and your authentic self
Are passionate and have a desire to live life with purpose.
Are curious by nature and love to share
Are dedicated to growth personally, professionally, and within a community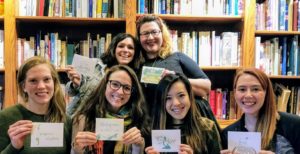 FEES/PAYMENT OPTIONS
$500 non-refundable deposit
$2,850 Early Bird (30 days prior to training) Paid in Full
$2,950 Full Price Paid in Full
$3,300 payment plan ($500 up front then $400 per month for 7 months) (includes deposit)
The $500 deposit paid online will be applied to your final payment based on your desired payment plan above. The remaining balance will be invoiced to you directly through PayPal or can be paid by check mailed to: Megan Robertson, 1319 Pine St, Iowa City, IA 52240. If using the payment plan, the $400 monthly payments can be paid via direct PayPal Invoice, mailed checks, or online using the "$400 Monthly Payment" option.
REFUND POLICY
CONTINUE TRAINING FOR FREE: Once a trainee has paid for and attended 200 hr training with MFY, they may return to any of MFY's 200 hour trainings completely free of charge.
Muddy Feet Yoga does not offer refunds. If a trainee pays for training and then is unable to attend, the trainee may use this payment as a "credit" toward future trainings. The trainee may be asked to pay a fee of $500 to the host studio (venue) if they must switch trainings. This money does not go to Muddy Feet Yoga, but rather the studio that is hosting training. Please contact Megan for more information on refunds, credits, and switching venues.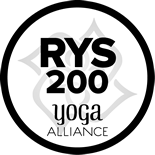 Muddy Feet Yoga is a Registered Yoga School. Upon completion of this program, trainees will be certified yoga teachers as per Yoga Alliance standards and will be able to register with Yoga Alliance.